Tried two new flavours at Lab Made which are made with Ribena.
These flavours are available until the 5th August.
++++++++++++++++++
Peanut Butter & Ribena Jelly Ice-cream:
There was extra cream on mine because I requested for more.
The pairing of peanut butter and Ribena was surprisingly delicious because the saltiness of the peanut butter and the berry taste of Ribena was really nice.
++++++++++++++++++
Diced & Iced Apple Ribena Sorbet: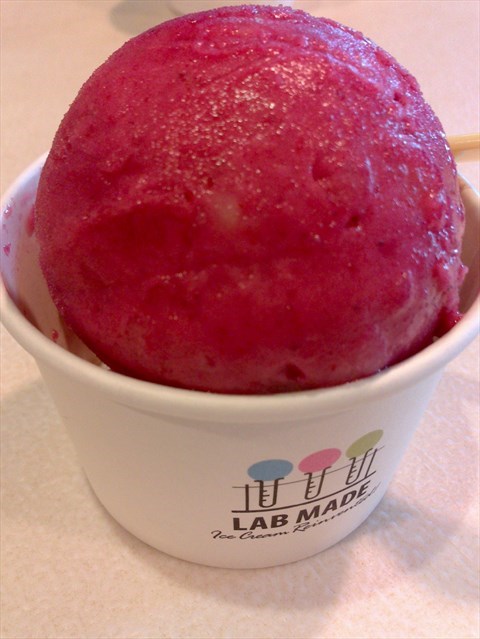 This was more refreshing and girls will love this because it has lots of diced apples in it.
++++++++++++++++++