Having been to Akrame next door, I knew this place was going to be good.
I was looking forward to dinner because they specialize in meat and potatoes.
During lunch and dinner priced at HK$448, diners can indulge in L'Entrée, La Viande, L'Accompagnement, and Le Dessert.
Started with thinly sliced smoked beef that has matured in 50 days, it was flavourful and appetizing before dinner.
We also had the Pata Negra Bellota Pure Origins Iberian which is waxy.
The cheese was my favourite because it had a light taste which was enhanced by the Caractère olive oil that has a lovely peppery taste.
The starters are accompanied by fresh bread served in a small paper bag.
For the L'Entré we had Duck Leg Terrine with Vinegar and Baby Onions and Risotto with Beetroot and Smoked Haddock.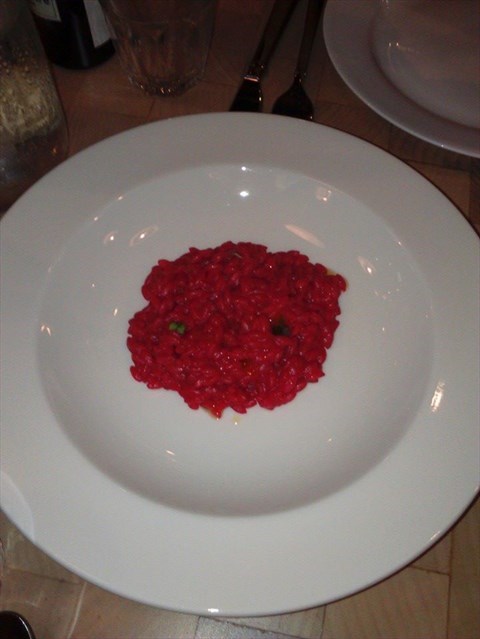 I liked the risotto because it was rice shaped pasta which gives it a better flavour.
For the mains, we had the beef flank and the Iberian Pork Rib.
The pork was thick and juicy.
Then came the potatoes, my favourite aspect because I love potatoes!!!
There were five different types!!
Gratin Dauphinois, Pommes Darphin, Sauteed Potatoes, Mashed Potatoes and Pommes Dauphines which are unlimited.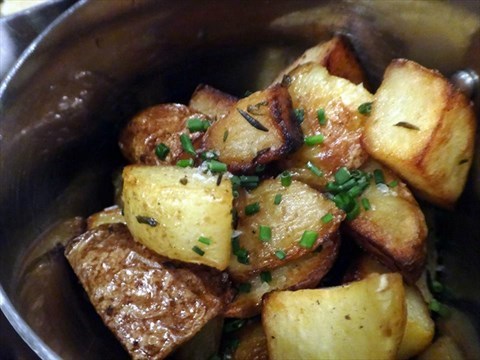 The pomme Darphin is amazing, crispy and fluffy in the middle!
For dessert, we finished with Custard with Vanilla Ice Cream and Caramel Profitoclaire with Chocolate Tonka.
The Caramel Profitoclaire with Chocolate Tonka was really nice, it was covered in a strong caramel that was not too sweet covered in crunchy hazelnuts.