I love buffets and at LIS they are doing a Hungarian and Mangalica pork buffet theme.
The hotel was not as far as I thought because I got a bus from Hysan place which got me there in about 10 minutes.
Arrived at LIS cafe and I was greeted with lots of food!
Seafood and salad: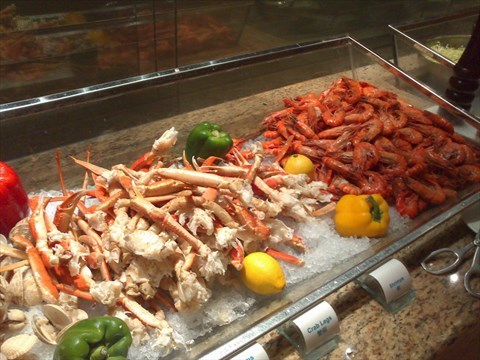 My favourite smoked mackerel and sausage rolls: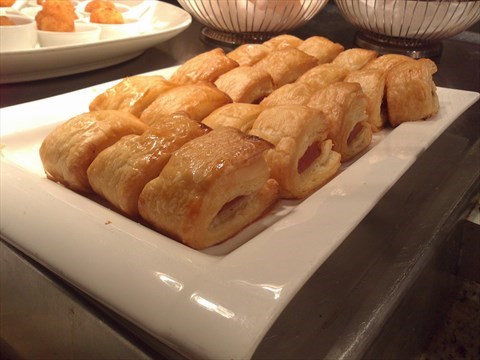 Meat glorious meat!
Braised Hungarian pork belly
Grilled items, Quesadillas, noodles and sashimi:
They had a good selection of teas so I was happy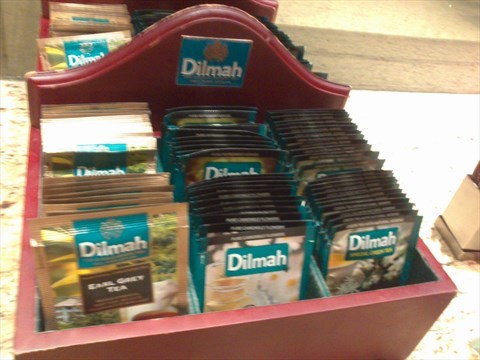 The dessert selection was good because they had sweet egg twists 蛋散 (Daan Saan), taro pudding, pandan pudding and these chocolate donuts.
Tried the buffet items as well as the a la carte, the Mangalica pork quesadillas were scrumptious because the pork was soft as cotton.
If you google the Mangalica pig you will get this funny looking pig which looks like a sheep hence its name sheep pig in Chinese.
Also tried the Hungarian pork slices which were meaty and tender.
The bouillabaise was thick and strong with a lots of crab blended in it.
The scallops were sweet and springy:
Buffet items I had:
I loved the pandan pudding, it had a strong pandan taste.
The egg twists were good as well because they were crisp and sweet.