Eating in Tai Koo seems to be a scam!
Got the Halloween black forest puff which shows three cherries on the product shot.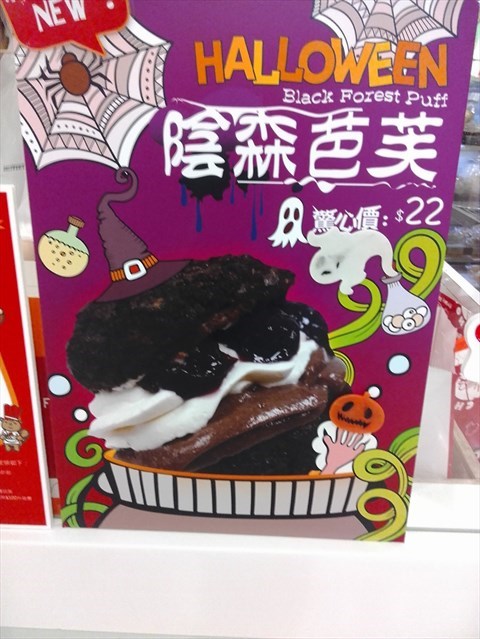 The one in the cabinet had three cherries, but the one I was given (hidden on the left) only had TWO!
Apart from that, the taste was good, light and not too sweet for a chocolate puff and the cherry was divine because it was a tart one.