Tai Kok Tsui is remotely located which is why it was not my priority list to go.
Finally went on a quiet afternoon so that I could sit there and eat.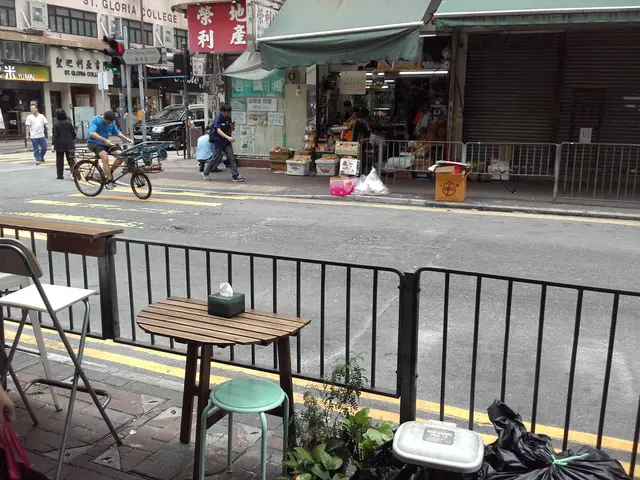 It is a cute green joint.
It was really hard deciding which burgers to get because all of them were good.
They had Chinese burgers with Chinese toppings, Stylish burgers which are inspired by different countries and soy sauce burgers that I have to try next time.
The toppings were really good because they had blue cheese as well.
I ordered the Singapore Hainan chicken riceburger and the Tandoori masala chicken burger.
While I was waiting for the burgers, I had a cup of Chinese tea.
The Hainan chicken burger was just amazing because I love rice and the rice patty on top was firm which went well with the juicy chicken and the bottom rice patty was more flavourful because it was covered in Hainan chicken gravy.
The Tandoori masala chicken burger didn't taste Indian at all because there was a strong cajun and oregano taste but it still tasted great.
It was impressive they dressed it with yoghurt sauce because Indian dishes are normally paired with yoghurt.
The chicken was juicy with a nice crispy Cajun coating.

The tandoori burger is a great concept and I think having tandoori chicken filling with yoghurt sauce would also taste good (similar to an English coronation chicken sandwich).

Unfortunately, I have to return to Taikoktsui again for more yummy burgers because they are that good.
___________
May Day Burger:
Shop B, G/F, 117 Ivy Street, Tai Kok Tsui