Yum Cha is well known for their creatively cute novelty dimsums.
I went there for lunch and they were serving some scary treats because it was Halloween.
There was a long queue but food came relatively fast.
Here was what we had:
Steamed shrimp dumplings:
The shimps were springy and it was just shrimps inside so you won't get any nasty fatty pork and lard.
+++++++++++
Flying bats wonton:
This was my favourite because I like fried things and inside it was delicious prawns.
+++++++++++++
BBQ pork finger puffs:
This was on the sweet side and it was made with shortcrust which made it crumbly.
+++++++++++
Steamed mummy sausage buns:
This was a bit different from the usual buns because it had a sweet preserved sausage in the middle.
++++++++
For dessert we finished with these cute pumpkins filled with starchy red beans.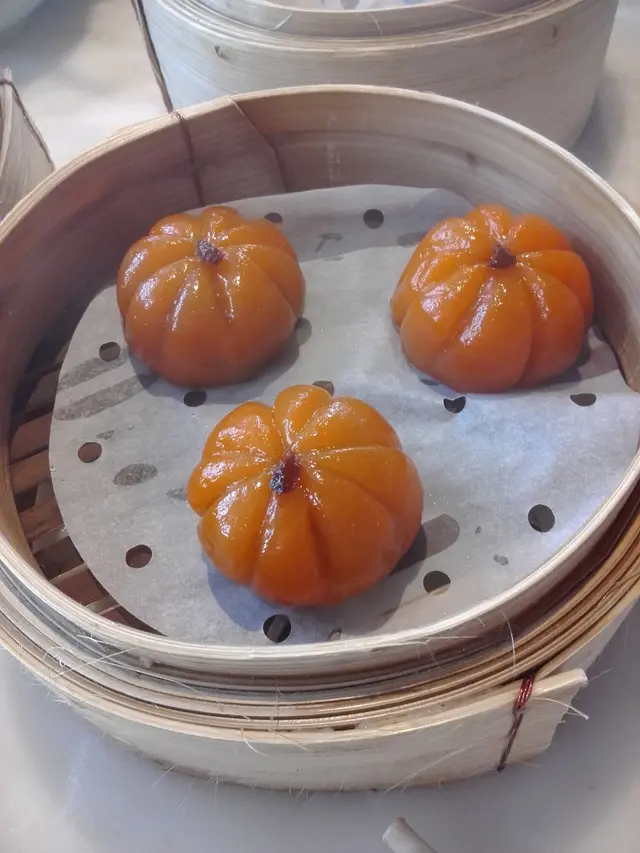 https://www.facebook.com/yumchacentral