Mooncakes are really heavy and sweet that you always need to wash it down with a strong Chinese tea.
As well as Chinese tea, other teas can also be paired with it.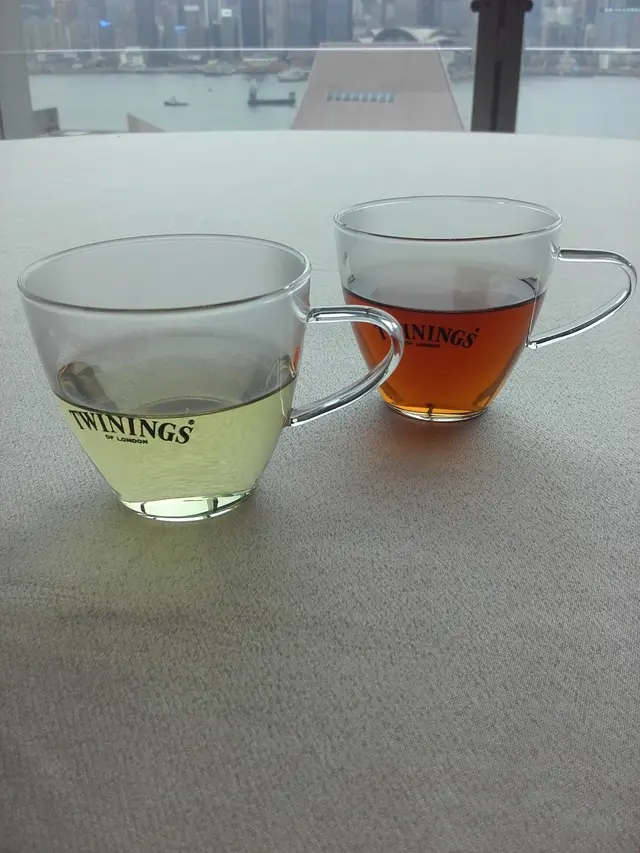 East Ocean has done a mooncake pairing with Twinings tea which costs $60 in a limited edition tea can.
Here are the pairings:
-White lotus seed paste mooncake with rose garden black tea
-Mini egg custard mooncake with summer berry green tea
-chocolate custard mooncake with London Strand Earl Grey
-low sugar white lotus seed paste mooncake with pure sencha green tea
-red bean paste mooncake with budding meadow camomile tea.
Personally I prefer modern mooncakes filled with egg custard and the chocolate egg custard so for my teas I would pair it with the London Strand Earl Grey and Pure sencha green tea because I prefer my teas straight forward.
Anyway, that day we got to make our own tea blends and custard mooncakes.
The freshly baked mooncakes were divine because the pastry was very aromatic and the custard filling was really velvety.
As well as mooncakes, there were other snacks like crispy curry triangles which reminded me of British style Chinese spring rolls.
East Ocean Seaview Restaurant:
11/F, One Peking, 1 Peking Road, Tsim Sha Tsui