There is a new brunch #justbecause at Aqua which is designed for sharing.
The basic brunch at $448 lets you sample their Japanese & Italian instaworthy starters, share mains & dessert.
At $598 you can indulge the golden goblet cocktails, Veuve Clicquot Champagne and more free-flow options.
Brunch menu: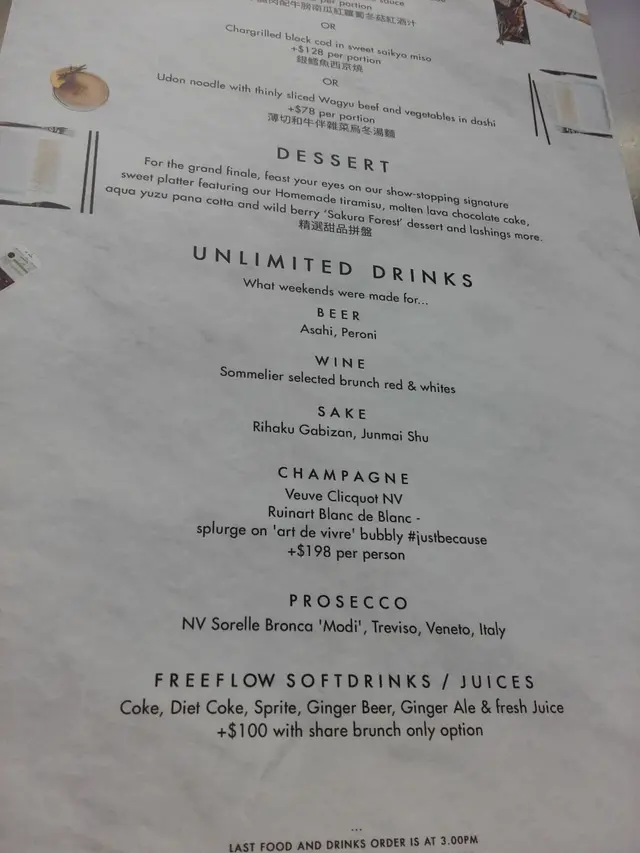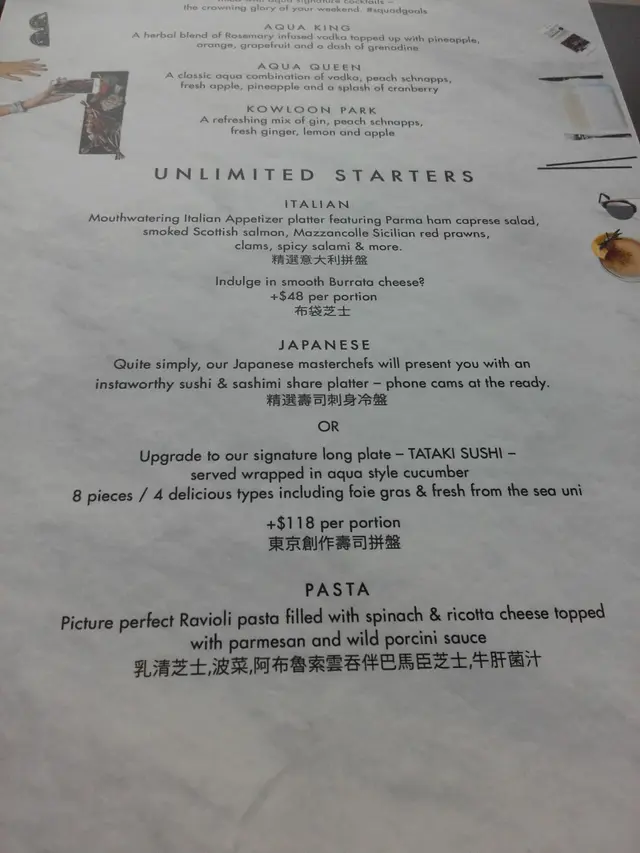 Bread basket with creamy asparagus mayonnaise.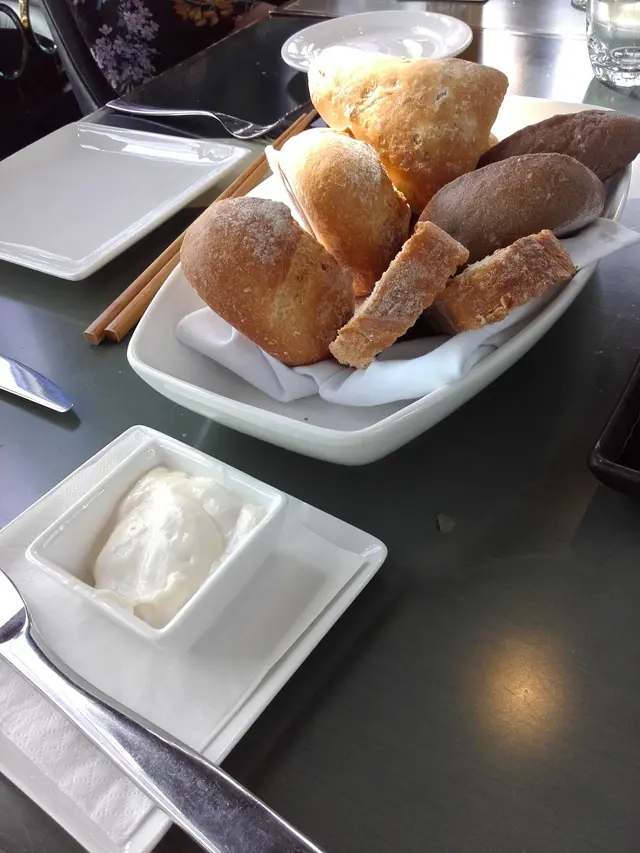 Golden goblet cocktails which you would literally want to put on your head and take a photo!
I didn't do that but someone did.
Normally I can't drink cocktails but the ones here are quite light and you can't taste the alcohol.
My favourite was the Aqua queen because of the cranberry.
Aqua King:
Aqua Queen:
Kowloon park: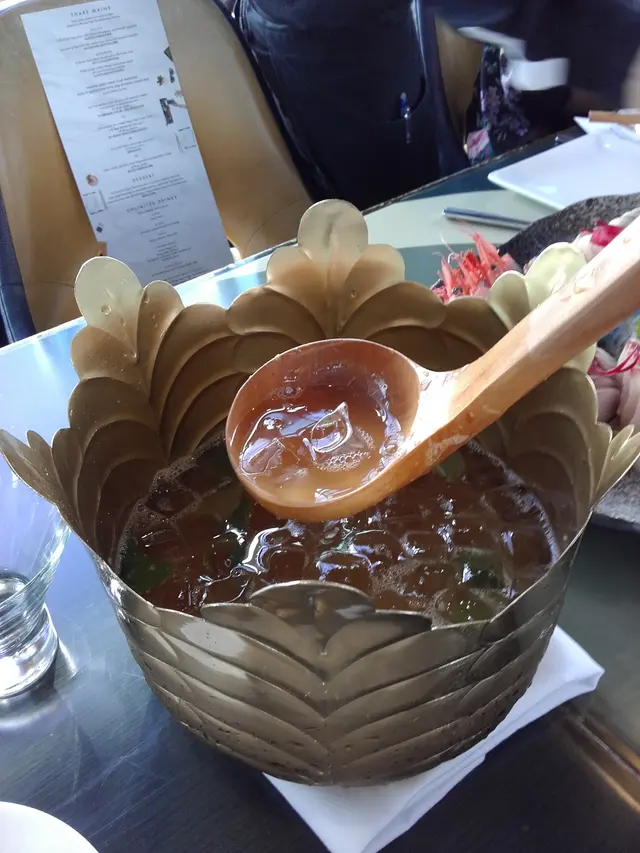 Unlimited Japanese share platter:
As soon as I posted this, people kept asking me where and how much!!
Italian starter also unlimited.
I loved the prawns, smoked salmon, pickles and the mozzarella cheese.
Ravioli filled with spinach and ricotta cheese topped with Parmesan and wild porcini sauce.
It was nice and cheesy so it satisfied my cheese craving.
To be honest I was quite full from the starters and they were good so you will end up ordering more.
Here were the mains, on the Japanese side there was crispy Hokkaido fried salmon, Wagyu beef skewers and foie gras.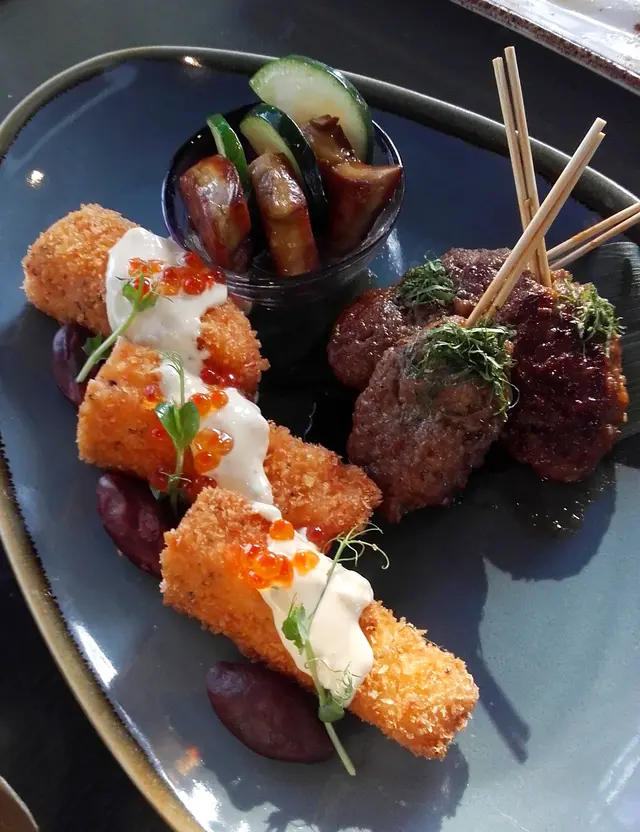 The Italian option has huge grilled King prawns and juicy grilled lamb chops.
The roasted baby potatoes on the side were a killer because it was fluffy in the middle and tasty.
The brunch ended with a sweet platter of desserts and the crispy mango rolls and icecream were fantastic.
The options above were good enough but you can also upgrade your brunch with tataki sushi and burrata cheese.
http://aqua.com.hk/