For those who love burgers and Korean food, this is the place to go because they have burgers and quesadillas with a Korean twist with Kimchi.
They also have Korean noodles, salad and fried chicken.
Very hot chicken wings!!
For non beef eaters, they have fish and chicken burgers.
The fish was my favourite because it was like a fish cake but I would have liked more fish in the patty.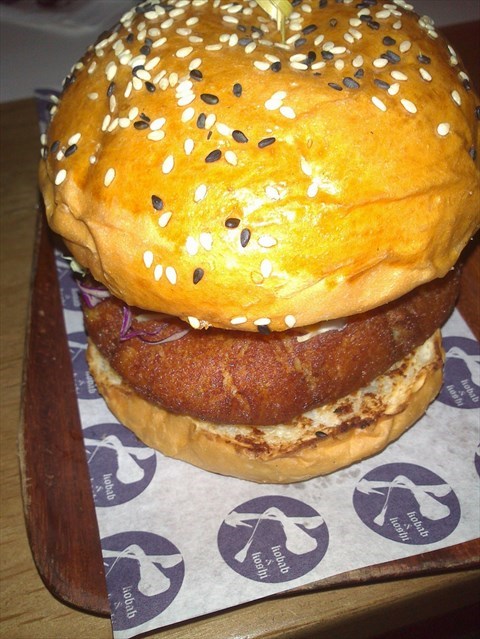 As for beef, there are many options depending on whether you like it cheesy or spicy.
I liked the monthly special which was a fried burger!
In the middle there is a fried egg.
Beefburger with fries.
For salads we had the salad jar which was appetizing and colourful containing my favourite purple salad.
We finished with a grapefruit drink that had fresh pink grapefruit bits in it.