Went past Waffills because I wanted to check out Belgos and other eateries around the area and discovered that Waffills had this noodle waffle and other new savoury items.
I was quite amazed with this new creation, noodles in the shape of a waffle!
++++++++
Fried waffle noodles:
The presentation was really fun and creativity is endless because they can also put rice in it and make waffle shaped rice!
Anyway, I loved it because it was soft noodles in the middle with a slight crispiness on the surface. It tasted a bit like noodles in oyster sauce with a hint of spiciness which could have been stronger and the spring onions gave it a nice flavour.
The texture and taste is a bit like the chiuchow style crispy noodles but better because it is not dipped in sugar.
There was also liver terrine with it to make the noodles richer and silkier but it tasted great with or without because the noodles were in a carrot ginger sauce.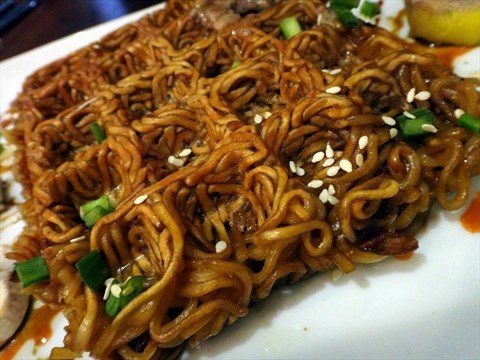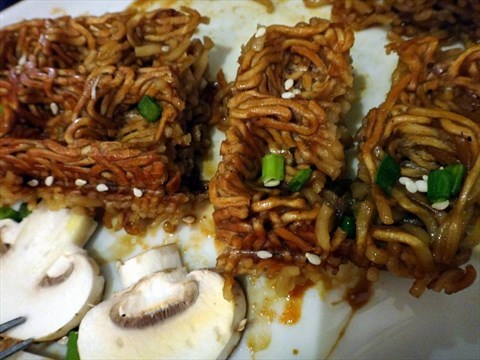 +++++++++
Lollipops:
As well as the noodles, this was divine because the goose liver and waffil bread were just perfect together and the apple balanced the heaviness of the goose liver terrine.
The waffil bread was crisp with a slight chew and is similar to pitta bread but better because there is an even crispiness and structure to it.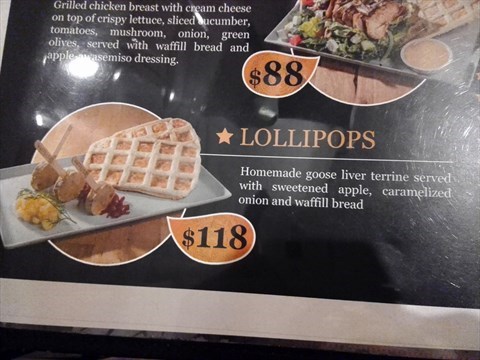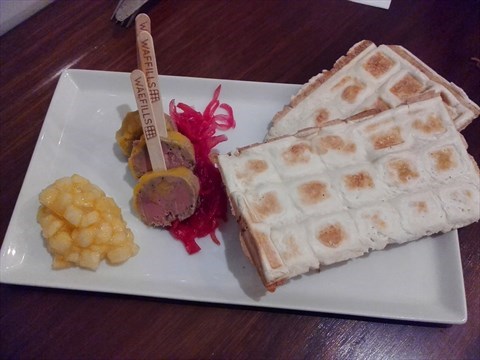 +++++++++
Possible Taco: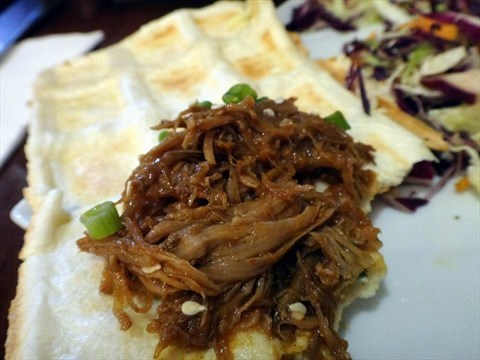 The pork was good on its own without the sauces but after adding sauces, it tasted even better with a fuller flavour because the sauces were bold and strong.
+++++++++
Chocolate milk: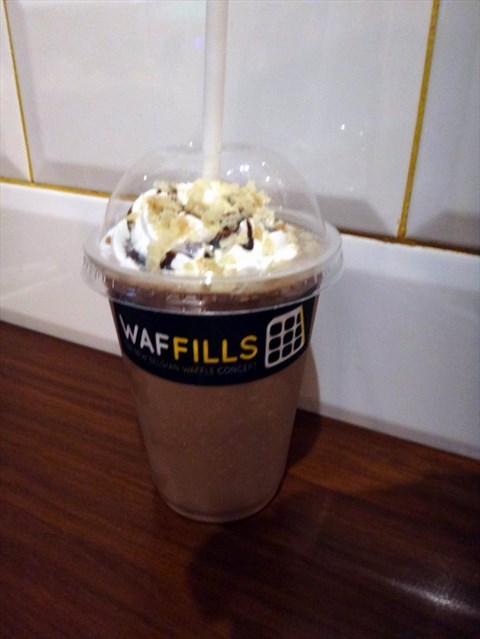 +++++++++