Tried Stacks because everyone was trying it.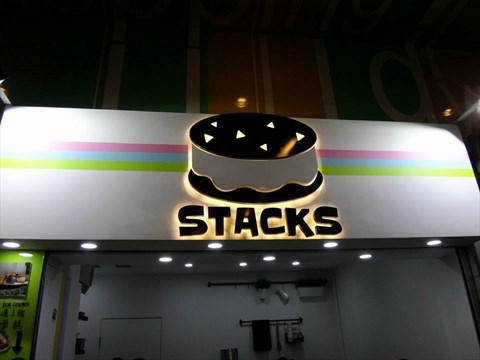 Chose the fruit tart icecream with two different cookies, the cinnamon snickerdoodle and the raspberry cheesecake.
The icecream was quite hard which made it easy holding it like a sandwich.
As for the taste it was quite sweet but the cookie flavours were not distinctive enough.